QUALITY ROOFING
GUARANTEED
Rated Nashville's top commercial roofer, we are committed to keeping our client's valuables dry. We take great pride in protecting your organization's interests from unwanted water intrusions.
The Pinaire Roofing team is dedicated to providing exceptional roof replacements and roof repairs. The experienced team at Pinaire has worked all over the United States handling commercial and industrial projects. No matter the size of your project, you can depend on Pinaire Roofing to handle it with immediacy, dependability and professionalism.
Our knowledgeable team can solve any of your roofing issues in the most effective way possible. When you work with Pinaire Roofing, you can be assured that the job is not finished until the customer is completely satisfied.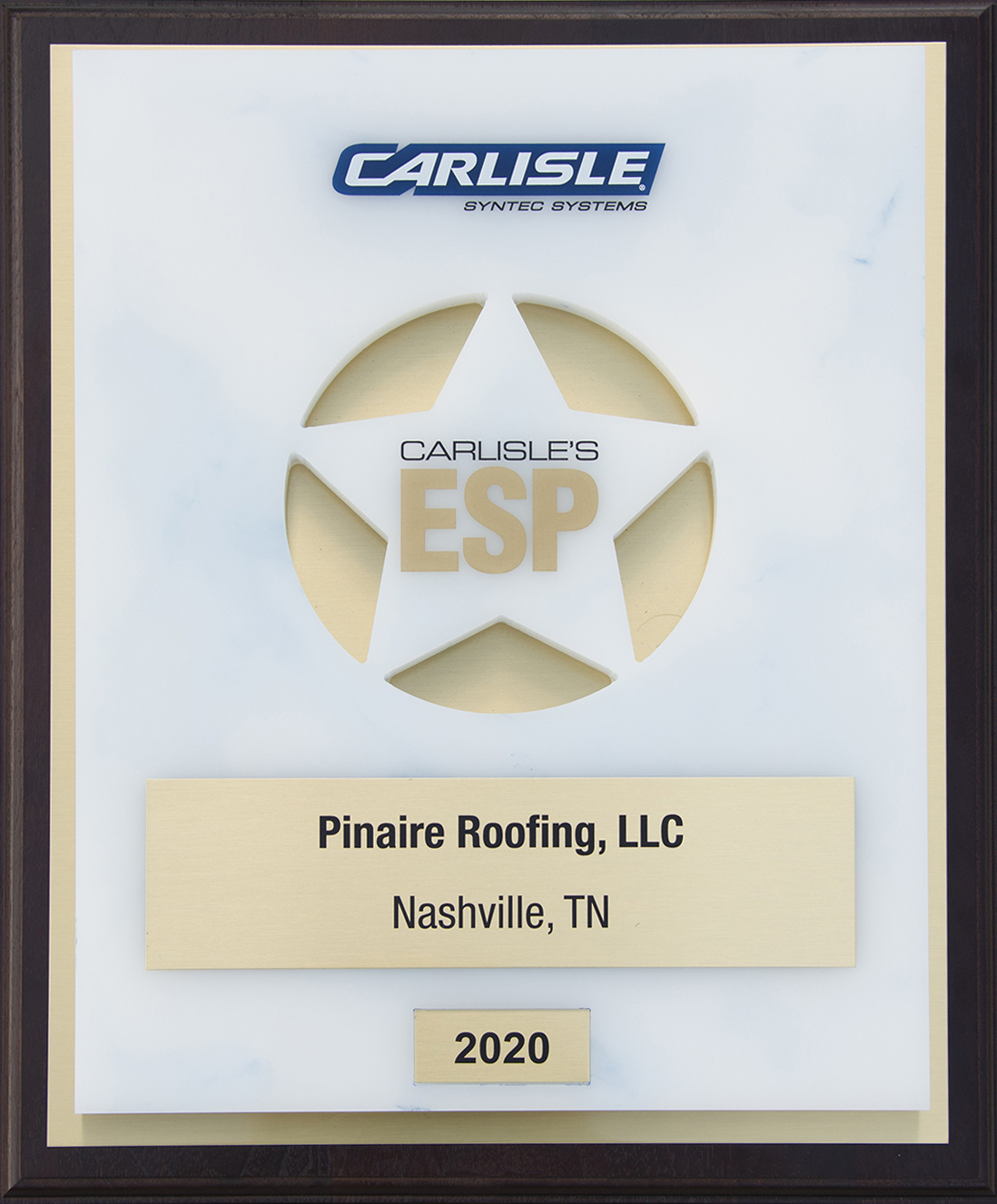 CARLISLE
ESP 2020 Award
ESP was created to identify and reward an elite group of contractors who consistently exceed Carlisle's standards. Awarded annually, only the most accomplished applicators achieve ESP status, a designation that provides customers with confidence that they have partnered with the very best in the industry.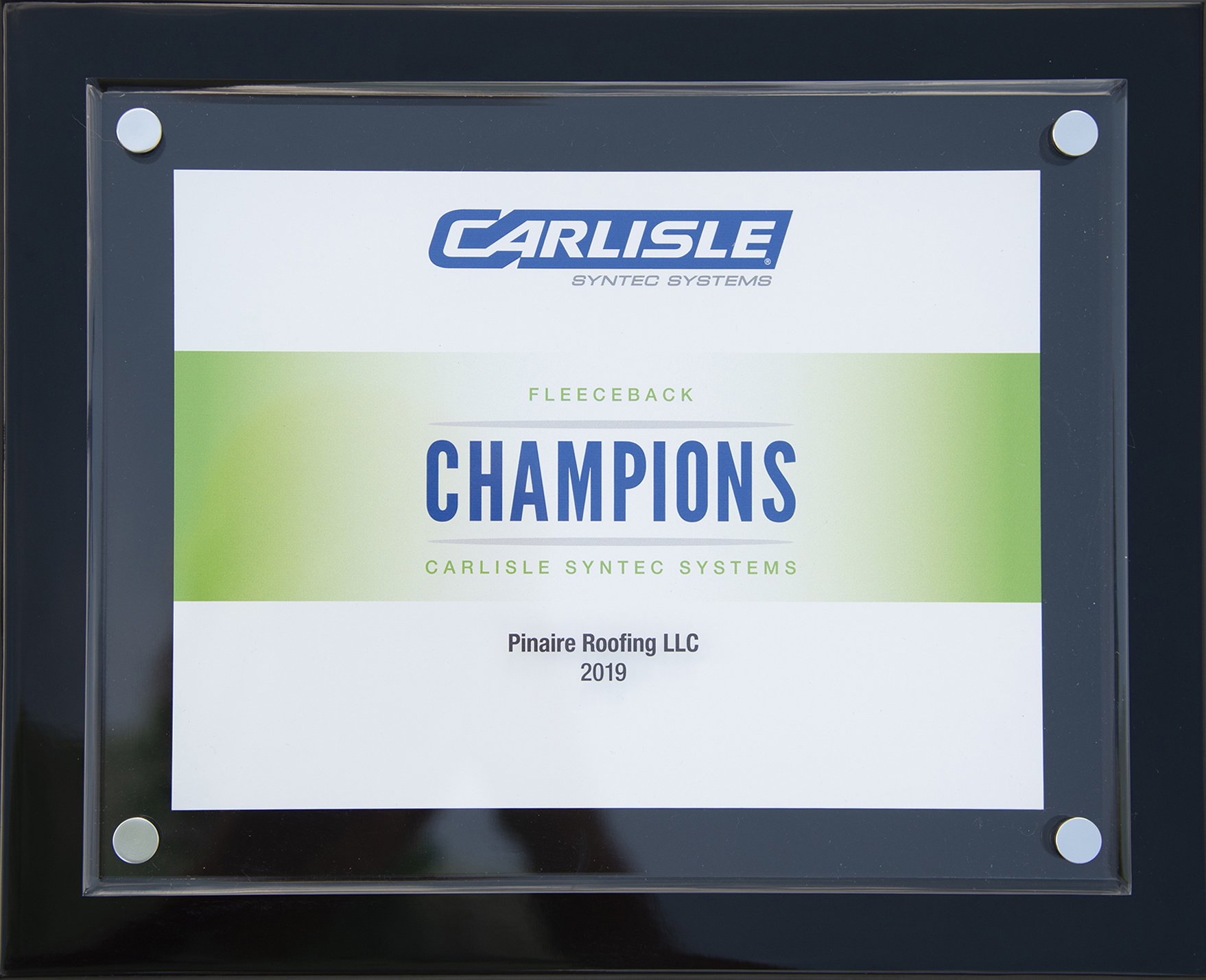 CARLISLE
FleeceBACK Champions 2019 Award
Champions is comprised of a select group of contractors that are committed to installing Carlisle's most durable and robust roofing systems — FleeceBACK. Contractors can earn Champions status in two areas: Growth and Volume. To qualify for the growth category, a contractor must install a minimum of 750 squares of FleeceBACK or FleeceBACK AFX membranes and grow by a minimum of 500 squares over the previous year. Volume-based awards are given to the three Carlisle contractors that purchase the most square feet of FleeceBACK or FleeceBACK AFX membranes each year. Contractors that receive Champions status are eligible for annual rewards trips.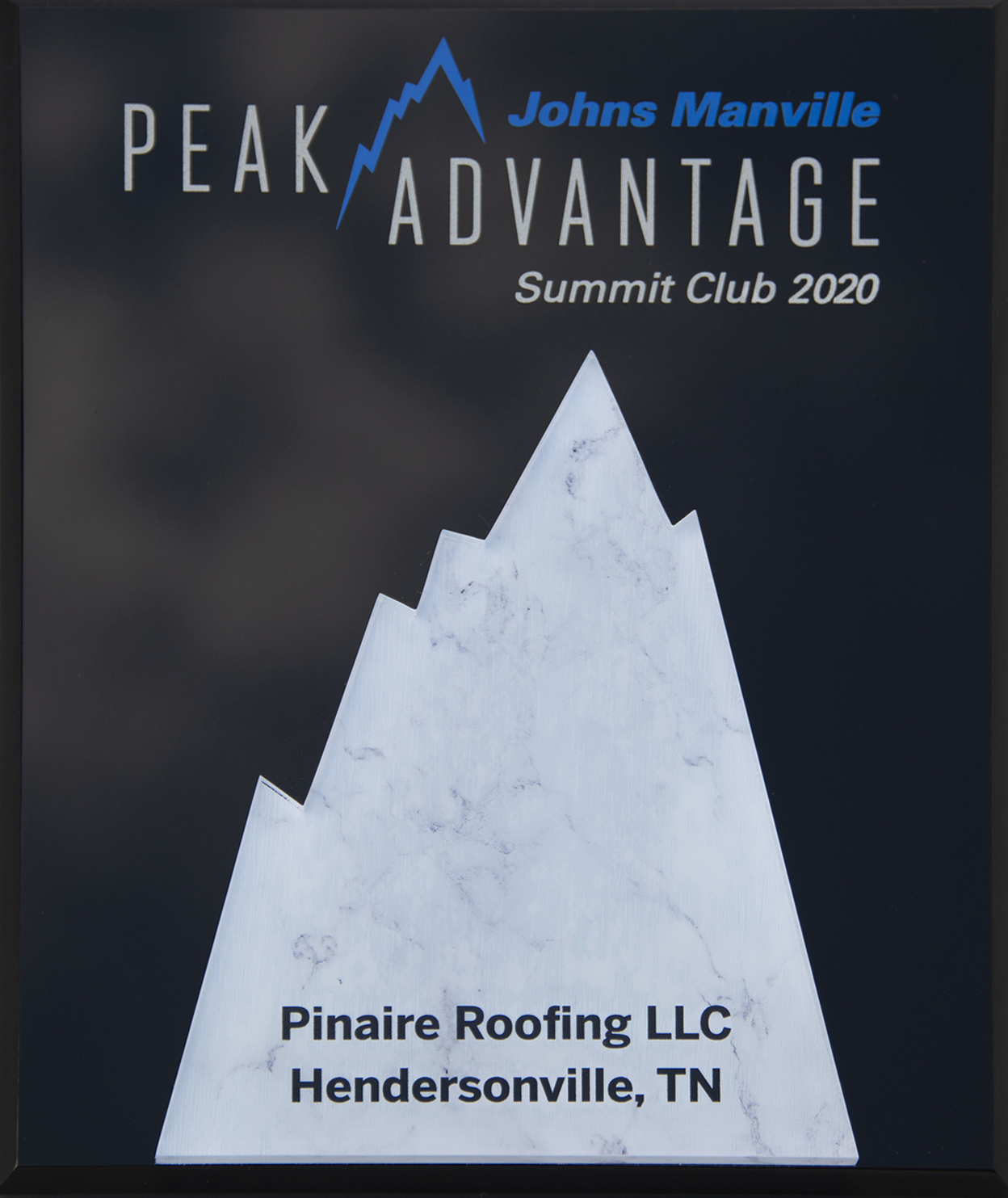 JOHNS MANVILLE
Peak Advantage Summit Club
2020 Award
The Summit Club honors a select group of contractors in the top 5% of the Peak Advantage program. The award is based on annual qualifications and the ability to meet strict business requirements including a proven record of qualifying installations, a formal safety program and a business plan requirement.
Pinaire Roofing believes in utilizing industry-leading software which allows us to stay at the top of our field. With PINAIRECARE, your building will undergo immense inspections, allowing us to better understand your facility and know how to better manage it going forward. This also allows us to attain the max life expectancy out of your roof system. PINAIRECARE allows you to monitor your roof 24 hours a day, 7 days a week, 365 days a year. With just a few simple steps you may access the history of work done to your roof, request a work order or contact Pinaire Roofing for maintenance needs.